- SKILL SHORTAGE NEEDS AND new CONCEPTUALIZATION OF FLEXIBLE NET LEARNING SCENARIO FOR IMPROVING THE KNOWLEDGE DRIVEN ECONOMY
- JOB CREATION AND HUMAN POTENTIAL
DEVELOPMENTAL PRIORITIES FOR KNOWLEDGE SOCIETY.
Abstract of the lecture at the Congress in Florence 05-APRIL-2003 see:
http://www.scuolaer.it/page.asp?IDCategoria=134&IDSezione=494&ID=17403
By Paolo Manzelli <LRE@UNIFI.IT> ;
http://www.unifi.it/group/education/index.html
- Aiming to create a flexible skilled work-force the Europe need to
utilize the KNOWLEDGE ECONOMY as a engine for creating new job
opportunities.
At moment too few people are intellectually equipped to cope with the
rapid evolving of Knowledge Driven Economy in Europe; as a matter of facts this means that New Adaptive Scenarios for net-learning in higher education and organizations is a fundamental need for improving the societal and productive contemporary transformation. . (see following double Figure)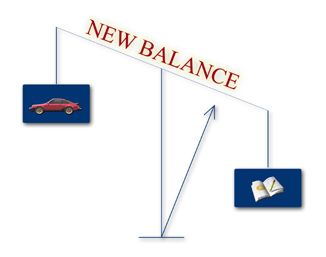 This means that at the initial era of such transformation a significant number of intellectual workers are qualified for jobs that NO LONGER EXISTS , while at the same time there are a SKILL SHORTAGE because in the contemporary society cannot be found to fill jobs available for the priorities of the
European Knowledge Driven Economy.
Therefore it will be necessary to adapt the contemporary permanent
education systems to take into account the need of cognitive innovation
to get a solution to the need to create a flexible skilled work force.
(1)
The emergence of the Knowledge Society and the Knowledge Driven Economy has a fundamental pourpose to develop a deep innovation for e.education and e.training methodologies aiming aimed at reducing the risks for SKILL SHORTAGE and cognitive & productive GAP between Industrial Society and Knowledge Society. (2)
Henceforth a strong R&D effort in Educational Research Innovation is vital for any country in Europe that seriously want to benefit to the European
Knowledge Economy evolution. (3)
Skilled work force creation can be improved into a high quality
NET-Learning System that has the potential to develop the human
resources innovation with a greater degree of multidisciplinary
flexibility . (4)
Also the schooling system need to change deeply in the Knowledge Society
in a way that it will be easy to the children to utilize the ITC systems
of long distance Net-Learning . For this objective the LRE-EGO-CreaNet
is e.working as a proactive partner in the following European Projects (2002-2005) of cooperative e. learning:
- A- Priority - Quality of Food Traceability. Leonardo EU Pilot Project-
- B Priority - Overcome Skill Shortage : TASTI Law-Finance :
- C- Priority - Precarization Professional Leonardo EU P.Project
- D-Priority - Net-Learning in Science and Technology
Biblio -Link
(A) OGM- Leonardo Syntheses :
https://www.edscuola.it/archivio/lre/ogm2.html
see also FP6-TTF.IP Proposal: : http://www.infoeuropa.it/Eventi/sixth_framework_program.htm
(B) TASTI L.F. : http://tnserver.pin.rete.toscana.it/tasti3/index.htm
(C) FORCO-PRECANET : http:www.univ-tls2.fr/leonardo/forco-precanet
(D) LeFo: http://www.miksike.com/ ; >LeFo -Italia :
http://www.narnia.it/lefo/ ; http://www.descrittiva.it/calip/dna/percorso_bio.htm
(1) "SKILL SHORTAGE" : https://www.edscuola.it/lre.html
(2) : E. CONOMY : https://www.edscuola.it/archivio/lre/economiaonline.html
(3) Produrre Cultura Innovativa:
https://www.edscuola.it/archivio/lre/produrre_cultura_innovativa.htm
(4) La Economie du Savoir:
http://www.ladocumentationfrancaise.fr/brp/notices/024000577.shtml
@@@@@@@@@@@@@@@@@@@@@@@@@@@@@@

--
Director of LRE // EGO-CreaNET
PAOLO MANZELLI <LRE@unifi.it>
http://www.chim1.unifi.it/group/education/index.html
Education Research Laboratory / EGO-CreaNET
Via Maragliano 77 -50144 - Firenze - Italia
Tel//Fax.:+39/055/332549 ; handy GSM ;+39//335/6760004